Daily
Breakfast  8am – 10am
Monday to Wednesday
Closed
Thursday to Saturday
Dinner  6pm – 9pm
Sunday
Lunch 12pm-6pm
Monday to Saturday
12 noon-2pm
6pm-9pm
Sunday
12 noon-6pm
HOTEL
Check-in 4pm Check-out 10am
Further Information (click to read)
Like many businesses in the Hospitality sector during the current economic climate, we are experiencing severe challenges recruiting staff due to massive shortages across the industry. Replacing staff due to normal employee attrition (e.g. staff moving away from the area or going to university) is proving very challenging. In the interests of ensuring that our high standards of service are maintained while we operate, and protecting our existing valued staff members' welfare and work-life balance, we are having to reduce, temporarily, our hours of opening at certain times of the week.   We apologise but hope to re-establish normal opening times once we have recruited more staff members. We will endeavour to keep our website updated with correct current opening hours.
The Railway Hotel Fordingbridge
Departing now on a journey back to 1890
The Railway Hotel is a boutique hotel, restaurant and bar located in the town of Fordingbridge, in the New Forest, Hampshire. Originally opened in the 1860s by Eldridge Pope, a Dorchester Brewer, it served Fordingbridge Railway Station, one of the stops on the newly built Salisbury and Dorset Railway. The Railway Hotel has been lovingly restored to its elegant Victorian form and celebrates the golden age of the railway.
We have five distinctive en-suite rooms, and a self contained two bedroom cottage set around a characterful courtyard that still features the original livery stables.
Guests and visitors can enjoy contemporary International cuisine in our restaurant where our chefs use fresh, seasonal produce supplied by local farmers and growers.
In our Public Bar guests and locals can relax around the fire and enjoy a wide range of individually selected ales, fine wines and spirits, some of which are brewed or distilled locally. We've installed the latest technology into our brand new cellar so that you're served the perfect pint and we even have our very own Railway Best Bitter, Railway Steam Beer and Railway Cider.
We are ideally positioned for guests to explore the local area. We are just minutes away from some of the country's most beautiful natural landscapes including the New Forest National Park, Cranborne Chase AONB and the miles of sandy beaches on the south coast.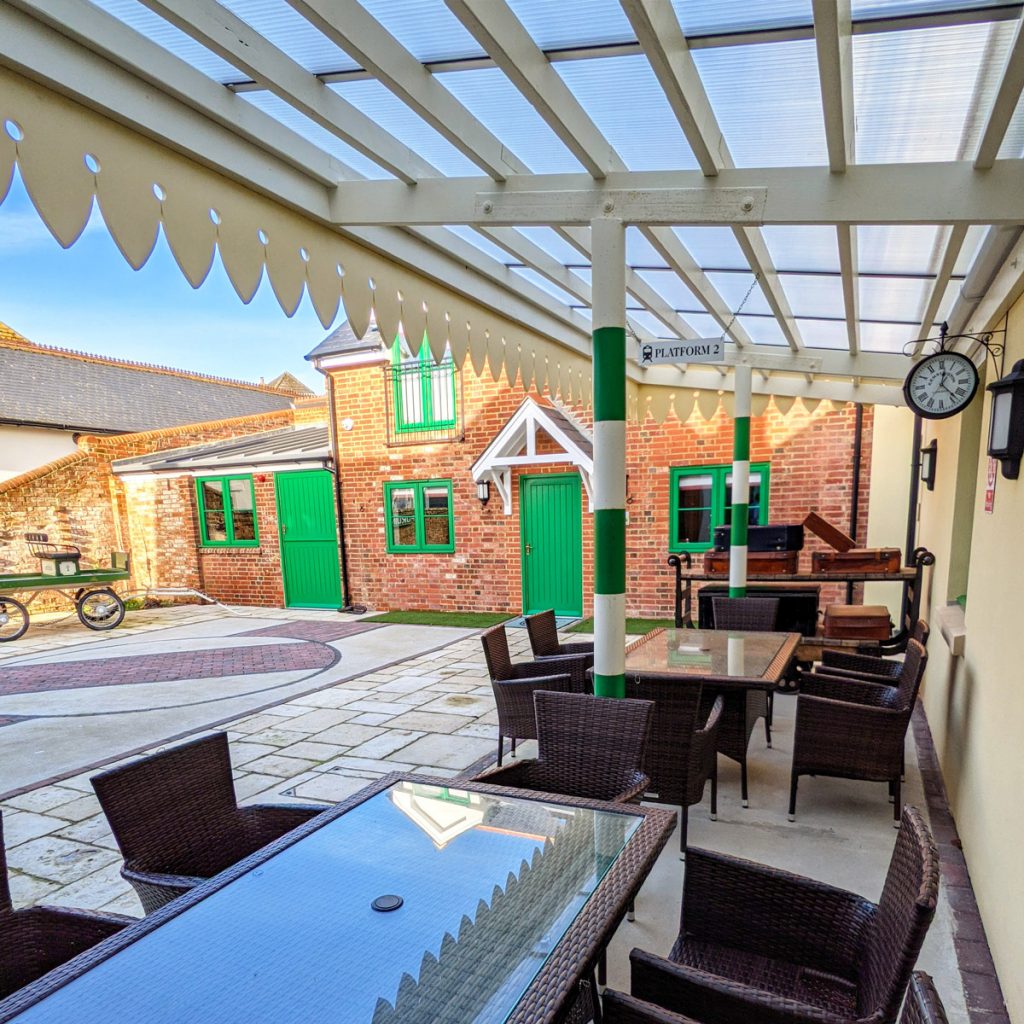 First Class Dining
Step into our First Class Pullman dining carriage and enjoy the very best in contemporary international cuisine. We serve popular, honest, traditional dishes, alongside seasonal specials and more adventurous fusion fare.
With the New Forest on our doorstep, we're spoilt for superb local producers. All our meat is hand-selected from farms in Hampshire, except for our beef steaks which come from the Isle of Wight. We're close to the coast too, so all our fresh fish is boat-to-table within twenty-four hours and sustainably line caught where possible.
As well as breakfast, lunch and dinner we serve a quintessentially English Afternoon Tea.
Special consideration is taken so that all kinds of dietary desires are catered for including vegan, vegetarian, gluten-free and dairy-free.
Make sure you leave a little space for dessert as our award-winning head chef has a passion for pastry!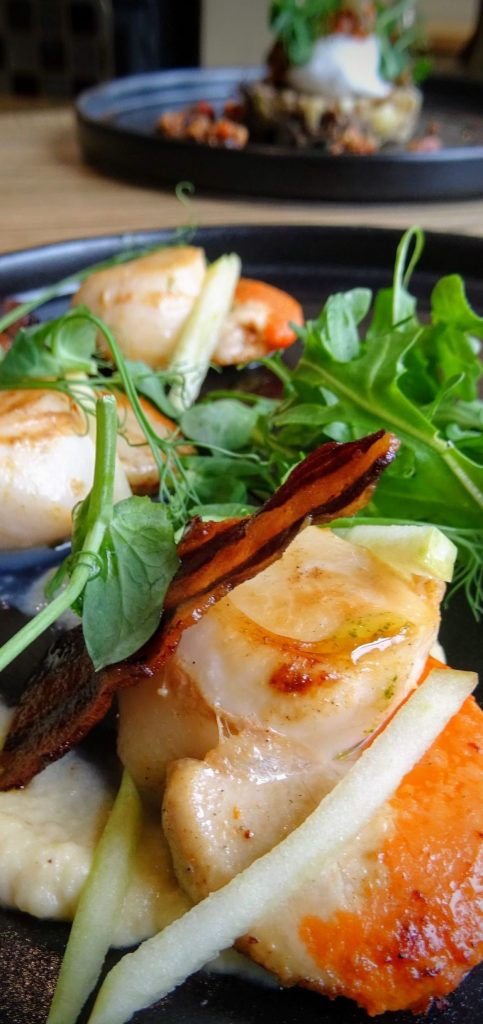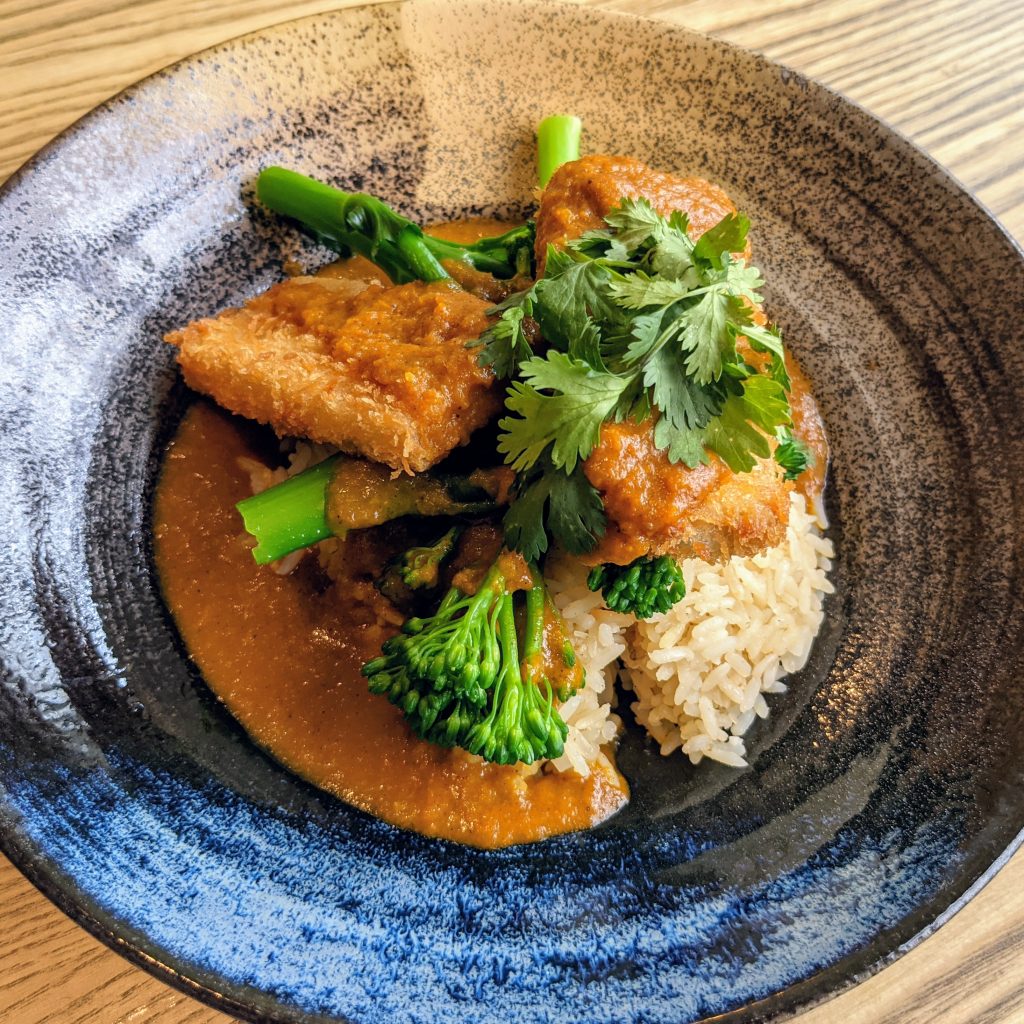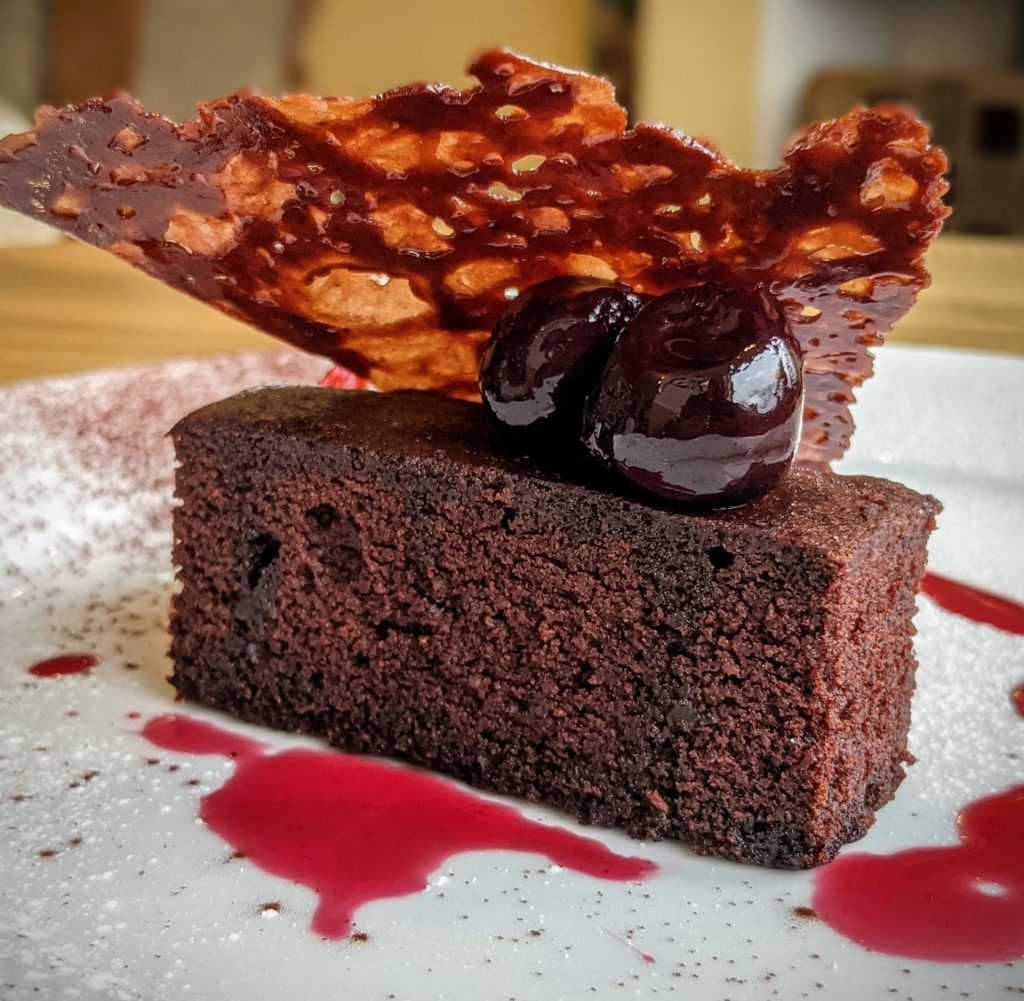 A Great Experience
Amazing decor and attention to detail, the food was delicious and the staff were very friendly. A great experience.
Great Food
A lovely relaxed venue to spend time with friends and family. Great food and attentive staff ....recommend.
Amazing
Great pub/hotel. The refurb has been a long time waiting but you can see why. Amazing! Food is awesome.

So much to see and do in Fordingbridge and the New Forest
Fordingbridge is a small riverside town built on the banks of the River Avon. It's also referred to as the northern gateway to the New Forest and was once an industrial town known for its smuggling and cloth making. It now offers an eclectic selection of independent stores, a wonderful Art Deco cinema, and is the perfect base for exploring the surrounding countryside.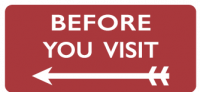 DINING CAR
Breakfast  8am – 10am
Lunch  12pm – 2.30pm
Dinner  6pm – 9.30pm
Sunday Lunch 12pm-4pm
BAR
11am – 11pm
11am – 6pm (Sunday)
HOTEL
Check in 4pm Check out 10am

Guest Safety / Covid-19
The safety of our staff and guests is of paramount importance to us. We want everyone visiting the Railway Hotel to have a fabulous, and safe visit. We are a COVID SECURE venue. Please view our statement
here
.
Checking In/Out
You can check-in any time after 4 pm. If you need to arrive earlier than that, or if you're expecting to arrive later than 9 pm, please
contact us
with details of your travel arrangements. Check-out is 10 am.
Flexible Cancellation Policy
Our flexible 7 day cancellation policy means you can cancel your stay with us free of charge, but you must notify us at least 7 days prior to your original arrival time. At the time of booking, we ask you to pay the first night's room payment as a deposit to confirm your booking. If you need to cancel your reservation, providing you cancel at least 7 days before your original arrival, we will refund you your entire deposit. If you cancel within 7 days of arrival, we will charge you for the first night of your stay. If you need to cancel or amend your booking within 7 days of arrival due to COVID-19, we can transfer your booking to another suitable date with no charge, however rates may differ between dates. If we are forced to close the hotel due to COVID-19 there are three options for bookings. Firstly, you have the option to transfer the booking to a later date, secondly we will transfer your booking deposit to a Gift Voucher that can be valid for 24 months, lastly, if the previous options are unsuitable you will receive a full refund.
Bringing Dogs
We know that dogs are actually members of your family, so we welcome well behaved dogs to the Railway Hotel.  However, the only guest accommodation where we allow dogs to stay overnight are the rooms with ground floor access which are the Pullman and the Railway Cottage. If you're a guest staying in our accommodation, we will ask you to sign a form on your arrival stating that you are liable for any damages or noise disruption caused by your dog, that your dog has been 'house' trained and is at least 1 year old (sorry, no puppies). We charge an additional £20 per night per dog to cover extra cleaning.   We will provide bowls for food and water and also a dog towel – please keep our nice fluffy white towels for humans! We also ask you to read and follow the guidelines below.
All dogs must be at least 1 year old.
Never leave your dog unattended.
Dogs must be on a lead whilst in public areas of the Railway Hotel.
Be mindful that other guests may be allergic or scared of dogs.
The only guest bedrooms where we allow dogs are the Pullman and the Railway Cottage.
Please bring a dog bed and anything else your dog needs to remain happy.
Please keep dogs off all furniture.
Please walk and exercise your dog off-site, not on the hotel premises.
Housekeeping will only access the room whilst dog owners are present, or when the owner and the dog are either dining at the Railway Hotel or off-site.
Accessibility
When renovating the hotel it was designed to be accessible to anyone with mobility issues.  Our car park, entrances, restaurant, bar and courtyard are all level with no steps or ramps. Our accommodation includes the Pullman room which is a large Superior Double guest room on the ground floor with it's own entrance and accessible shower en suite. We also have a large disability toilet at the main entrance near the restaurant and bar.

You can find us at:
116 Station road, Fordingbridge, Hampshire, SP6 1DG
By Train
Sadly the trains no longer stop at Fordingbridge, the nearest station is Salisbury (9 miles) the station is served by South Western Trains and GWR. You will then need to travel by taxi or bus (approx. 30 mins).
By Bus
From Salisbury take the Morebus X3 heading to Bournemouth the bus stops in Fordingbridge and we are a 20-minute walk from the town centre. From Bournemouth take either the Morebus X1, X2 or X3 services that goto Fordingbridge. In the summer months, you can travel on an open-top bus around the New Forest, Fordingbridge is on the red route.
By Car/Taxi
Fordingbridge is easily accessible from Salisbury in the north, Bournemouth in the south on the A338. From the M27 continue west on to the A31 before joining the A338 at Ringwood. We have free on-site parking for when you get here.
The Select Country Inns Group
Select Country Inns is a small independent group of pubs, inns and hotels offering good quality food and accommodation. Located in Hampshire and Wiltshire.