Here are our current special offers
Say Hello to Summer!
We have great rates for those that book with us directly, to learn about these special rates give us a call on 01425 65 33 88.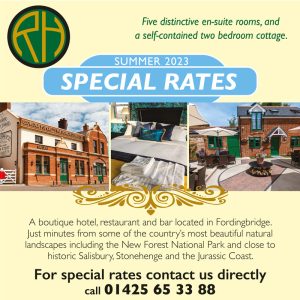 Subscribe for Exclusive Offers
Please use the form below to be kept up to date on all the news and offers from the Railway Hotel.