PICK YOUR BRAINS AT OUR MONTHLY PUB QUIZ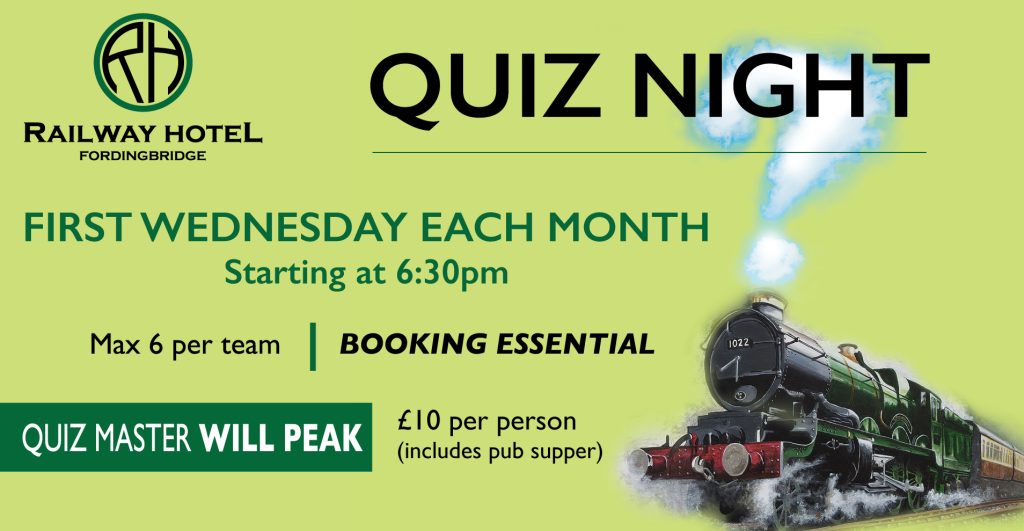 Join us for our pub quiz night on the first Wednesday of the month. Starting at 6:30 pm, the pub quiz is expertly facilitated by our quiz master Will Peak.
It costs £10 to enter and you also get a pub supper as part of this. Teams of 6 maximum but make sure you book – it's a popular night in our events calendar.
Let us know if you are going to join us by emailing info@railwayhotelfordingbridge.com or by ringing the team on
01425 653388 to make your booking.