Stay with us this festive season

All Aboard the Railway Hotel in Fordingbridge! Experience a traditional and luxurious Christmas with a unique twist of railroading magic. We have crafted a delightful holiday experience for you, filled with timeless accommodations, exquisite dining, and unforgettable activities.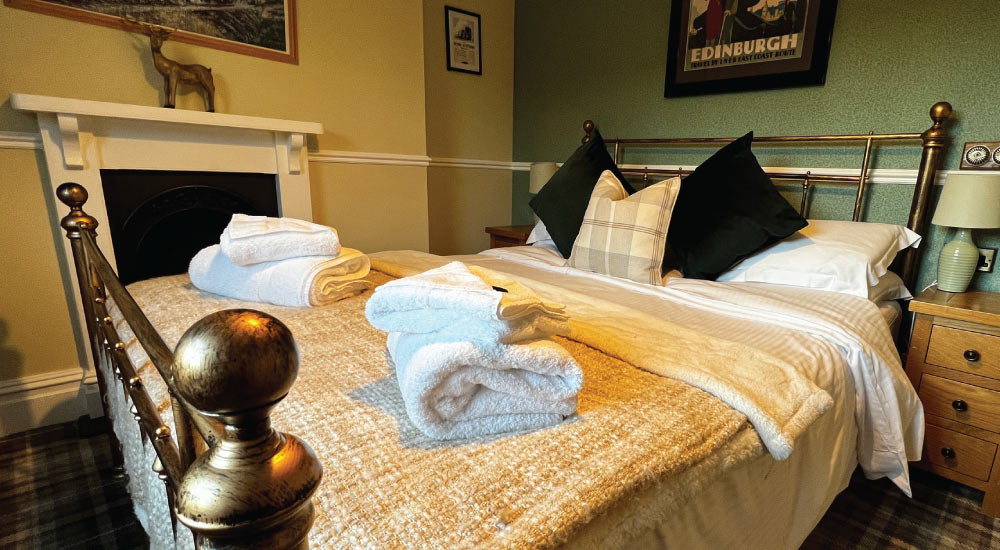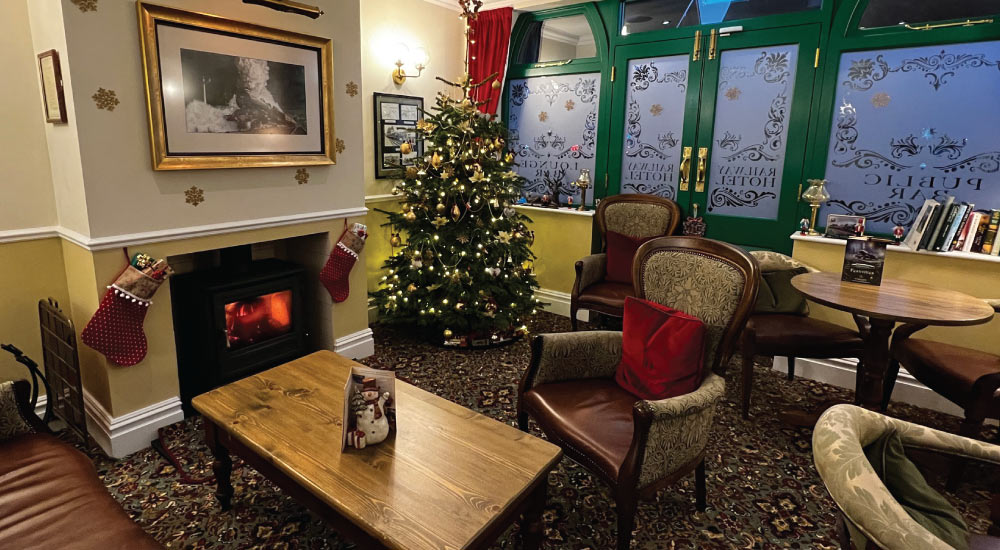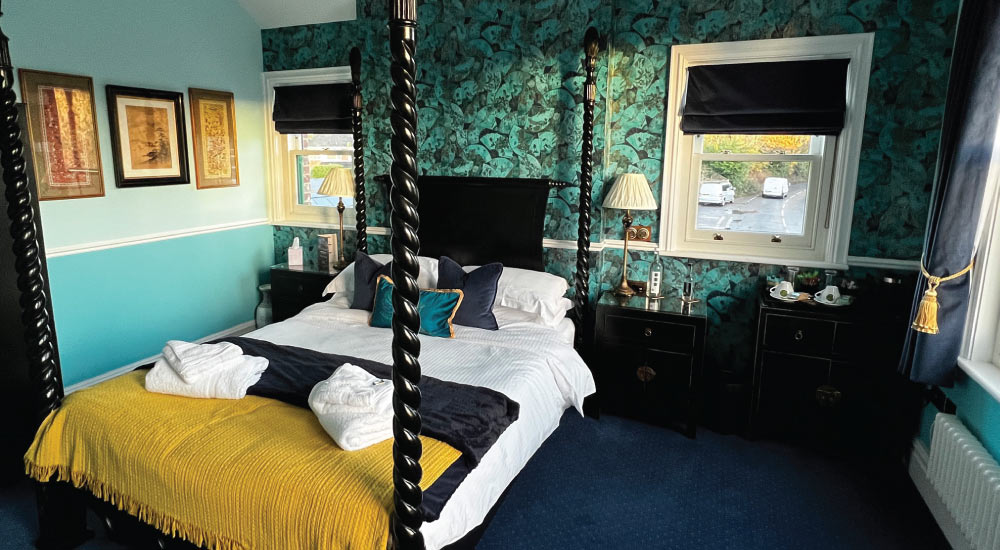 Choose your magical journey from December 23rd to December 27th and enjoy our luxurious accommodations.
Each package includes:
£729 per person, Full Board
£599 per person, Full Board
Early Booking Rate (12th November, 2023): 
£650 per person, Full Board
£539 per person, Full Board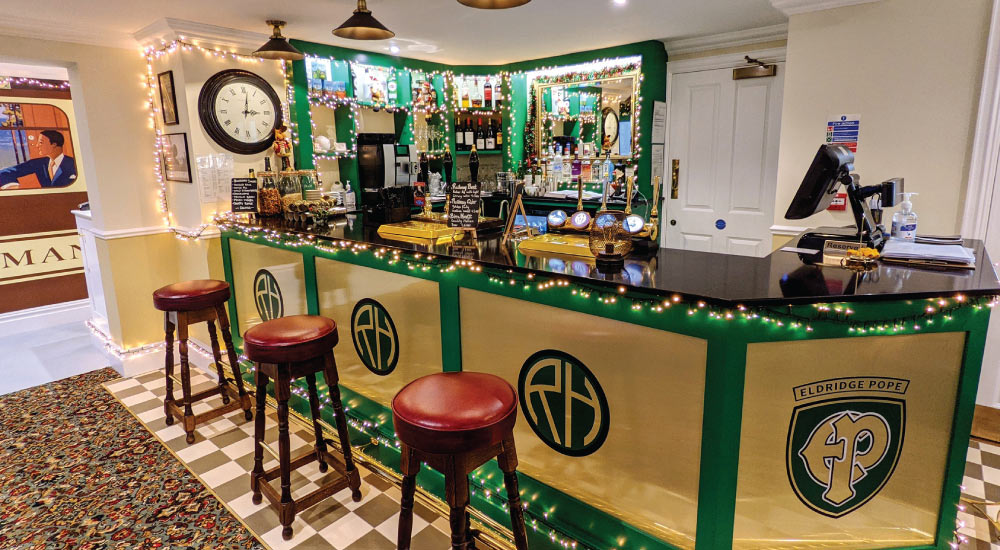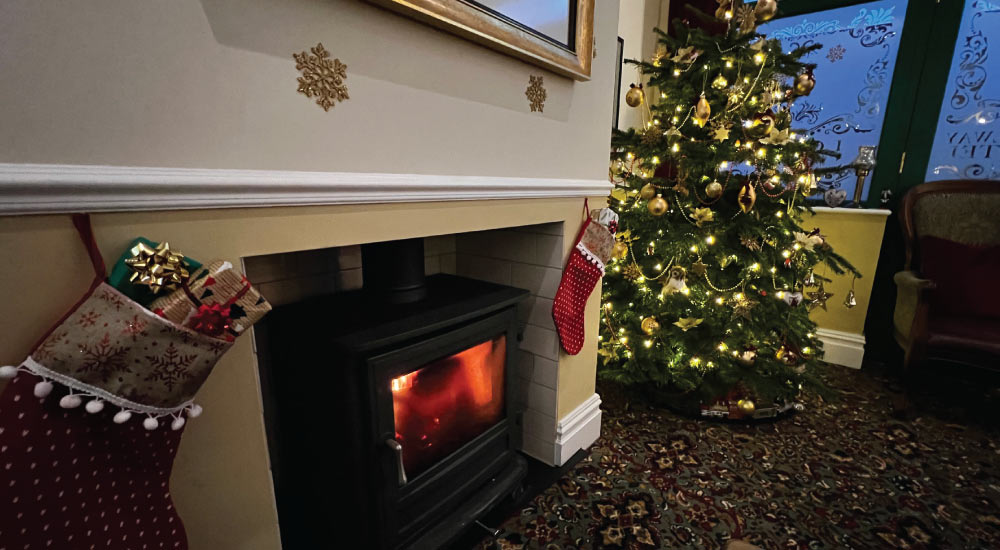 December 23rd:
Festive Arrival
Afternoon Tea on Arrival in the Lounge. 
Get ready to embark on your festive journey with a reception quiz available at check-in. 
Join us for a welcome glass of bubbly & canapés in the bar at 6 pm. 
Indulge in a superb candlelit dinner followed by an evening of live entertainment. 
December 24th:
Christmas Eve Delights
Begin your day with a hearty breakfast. 
Test your skills with the "Guess the Weight of the Cake" competition. 
Savour Sally's light bite lunch. 
Enjoy festive afternoon entertainment to immerse yourself in the Christmas spirit. 
Delight in a candlelit dinner served in the restaurant. 
December 25th:
Christmas Day Magic
Start your day with a traditional breakfast. 
Join the Reception Quiz with prizes for the winner and runners-up. 
Experience a special visit from Santa Claus! 
The grand event: a sumptuous festive feast in the Pullman's restaurant. 
Watch The King's Speech, followed by afternoon tea & Christmas cake. 
Relish Sally's spectacular hot & cold dinner buffet with evening entertainment. 
December 26th:
Boxing Day Adventure
If you can handle it, another hearty breakfast awaits! 
Challenge yourself with another of our brain-teasing quizzes from Reception. 
Enjoy a glass of warming mulled wine, followed by our hot & cold lunch. 
Unwind with afternoon tea and coffee in the lounge, served with Chef's treats. 
Bid farewell in style with a Gala dinner served in Pullman's restaurant, accompanied by entertainment. 
December 27th: Farewell Breakfast
Enjoy a fond farewell breakfast in the restaurant. 
CHRISTMAS OPENING
Sun 24th Christmas Eve
normal hours
Mon 25th Christmas Day
12 pm – 4 pm, closed evening
Tue 26th Boxing Day
12 pm – 4 pm, closed evening
Wed 27th – Sun 31st
normal hours
Mon 1st Jan New Year's Day
normal hours
Tue 2nd Jan
12 pm – 4 pm, closed evening
Wed 3rd Jan
Back to normal service

PULLMAN DINING CAR
Breakfast 8 am – 10 am
Lunch 12 pm – 2:30 pm
Dinner 6 pm – 9:30 pm
Sunday Lunch 12 pm – 4 pm
BAR
11 am – 11 pm

HOTEL
Check-in 4 pm, Check-out 10 am